Pain Management Hypnosis in Perth With Jacqui Dornan
Hypno-Analgesia: A Desensitization Process to Reduce Pain
This service is for general pain. If you suffer from Fibromyalgia please view more information for this here.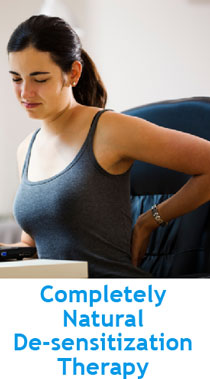 Do you suffer from chronic pain that is affecting how you live your life? Have you tried all the other pain relief therapies and medication but are still feeling the effects? Hypnotherapy may just be the answer to a more comfortable life for you. It can help with all types of pain from acute back pain, arthritis, sore muscles, chest pain and even headaches.
How Can Hypnosis Help Reduce Pain?
Hypnosis can help you disassociate & desensitize pain on a mental level which is known as hypno-analgesia. This is effectively training your mind to shift the focus away from the pain, and to also help balance the connection between your mind and body. Induced at a subconscious level under trance, the right suggestions and metaphors can create permanent new ways of handling pain, thus lowering your overall sensitivity to the effects.
Studies on Hypnotherapy & Pain Management
Pain management is one of the most extensively researched applications of hypnosis. There have been many clinical studies that illustrate the effectiveness of this form of treatment. Here are just a few...
Montgomery, DuHamel & Redd (2000)
"The results revealed that patients in the hypnosis treatment groups had better outcomes than 89% of the patients in the control groups."
Roy J., Lucille A. Carver - University of Iowa (2005)
"The major finding from our study, which used fMRI for the first time to investigate brain activity under hypnosis for pain suppression, is that we see reduced activity in areas of the pain network and increased activity in other areas of the brain under hypnosis."
Rick Collingwood, Dr Nathan Elliot (2005) Hypnosis & Cancer Trials
"Pain (pa) improved (26.88% to 14.63%; p<0.171)"
In fact Jacqui was trained in hypnotherapy by the above mentioned Rick Collingwood, one of the world's most recognised hypnotherapists. She uses the same techniques for controlling pain that were taught to her by Rick.
How Does it Work?
By reading this page you or someone you know obviously has an issue with pain. The first thing to do is contact Jacqui and organise to book in a session with her. During this she will explain to you how it all works, what to expect, and then perform the hypnosis session with you. She will guide you into a nice comfortable trance and help you start making the necessary changes to your subconscious mind to give the mechanisms to better deal with pain. It may take 3 or even 4 sessions for the changes to be properly embedded, however Jacqui has a discounted rate for follow up sessions so it won't cost you a fortune to obtain the results that you need.
Just Some of the People Jacqui Has Helped With Pain Issues...
* "My wife saw the advert for Jacqui, I was desperate as I suffered from chronic pain and due to other multiple health issues I am unable to take pain killers. My life was miserable. After visiting Jacqui I am now able to get out of bed in the morning, to walk where in the past all I could do was shuffle around very slowly, I can bend down and pick things up, it is amazing. Even my wife has noticed the difference. Where I was feeling unhappy due to all the pain and other health issues I now feel more positive. I don't want to eradicate the pain completely as I know that this is the body's way of getting my attention so I don't overdo it. I can now cope and have a better quality of life. It really achieved lots for me I am very grateful."
"* Thank you Jackie for helping me to control my pain relief. You have a very special gift that has helped me so much. I found it hard to put into words how grateful I am for what you have done for me. I am also very happy for you to pass my name onto any of your clients, if you wish
* Results may vary from person to person.